Window Cleaning Frequently Asked Questions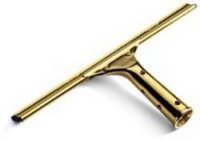 What time of day can I schedule a service appointment?
Our normal service hours are 7:00am to 5:00pm, Monday to Friday.
Do I need to be home?
If you are a new customer, it would be a good idea to be present so that we can answer any questions and you will be able to see how we perform our services. On the other hand, if you won't be home, please make arrangements to have someone present to let us in. In some cases, customers will leave a key with a neighbor or provide us with an entry code for access.
Can I trust your team?
We fully understand that integrity and trust are very important to our customers. It is for us as well. All members of our team have undergone our screening process, background checks, and meet our high standards for professional conduct, courtesy, and good character. All of our service team members are also bonded and covered by insurance for your peace of mind.
What if it rains on the day of my appointment?
We will do our best to schedule another appointment as soon as possible.
What do you use to clean my windows?
We use Joy soap and water for routine cleaning. It's safe, non-toxic, biodegradable, non abrasive, and doesn't leave streaks.
What about the mess? Will my floors and walls get dirty?
No, we protect the areas where we are working with towels and drop cloths.
How should I prepare for my appointment?
Please make sure all items such as plants, knickknacks, small furniture, lamps, etc, are removed from the window sill and in front of the window itself. If you wish, we can move heavy items and furniture for a small additional charge.
Do you offer a satisfaction guarantee?
Absolutely! We take pride in doing our professional best to give you excellent service. If you see something that you're not quite happy with, please let us know and we'll gladly take care of it.
Are you insured?
Yes, we are fully insured and bonded for your peace of mind
What is your cancellation policy?
Please cancel appointments at least 24 hours in advance. Same day cancellations, missed appointments, and lockouts will be charged a 15% cancellation fee. Cancellations can be made via phone or email.
What is your payment policy?
Payment in full is due within seven days after service is performed. We accept cash, checks, Mastercard, Visa, and Pay Pal. Sales tax is charged to comply with state laws.
My windows look foggy? Will that be gone after my windows are clean?
No, foggy looking windows usually indicate a damaged seal between the panes of glass in a window. Moisture seeps into the space between the panes and creates a foggy look. Window cleaning can't correct this.